"Miller"
Ch. Woebgon's Miller High Life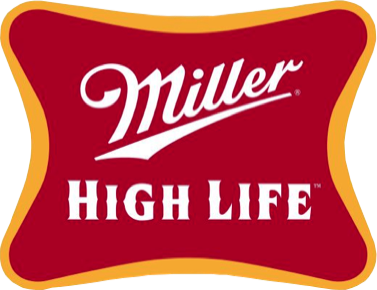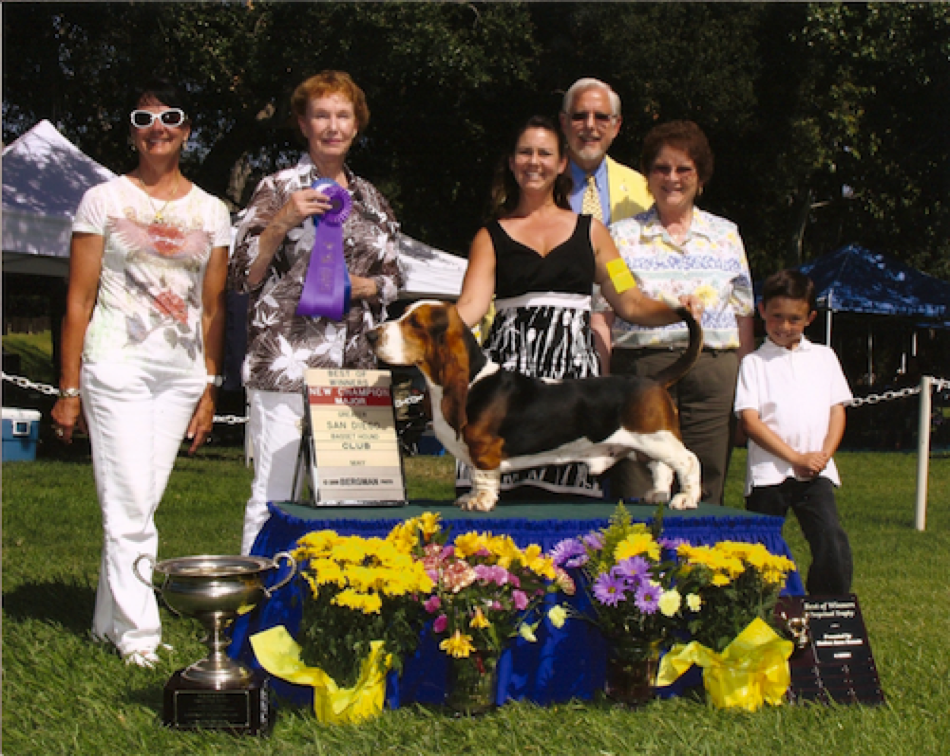 Miller finished his AKC Championship at the Greater San Diego Basset Hound Club Specialty Show in 2009.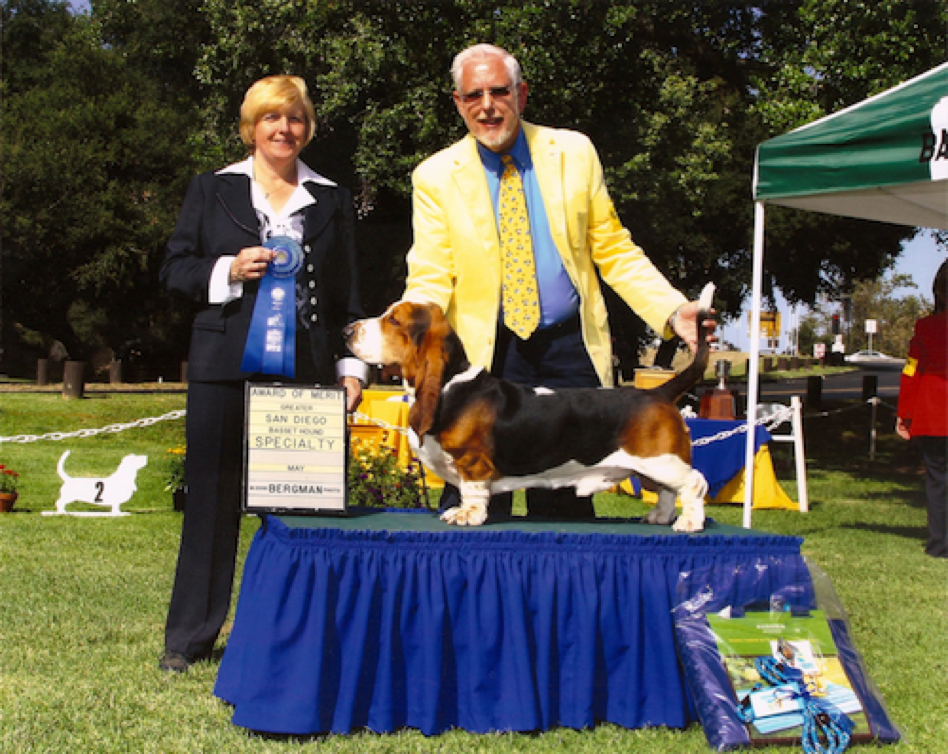 Miller's second weekend showing as an AKC Champion in 2010 resulted in an Award Of Merit. This was a year after he finished at the same show. (Yes, I do show him wearing different outfits.)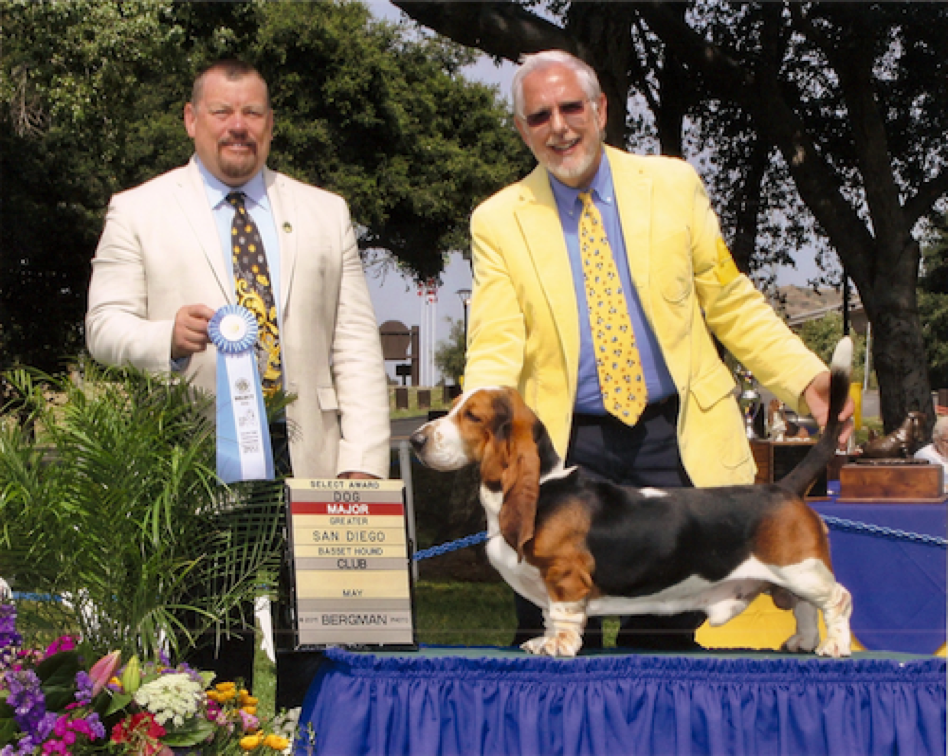 Miller must like the Sunday GSBHC Specialty Show. In 2011, for the third time in a row, he came out a winner. This year he was Select Dog, a new designation for dog shows this year. (Yes, I'm wearing the same outfit -- It's the GSDBHC colors.)
It's very interesting to see the difference in Miller in these three pictures.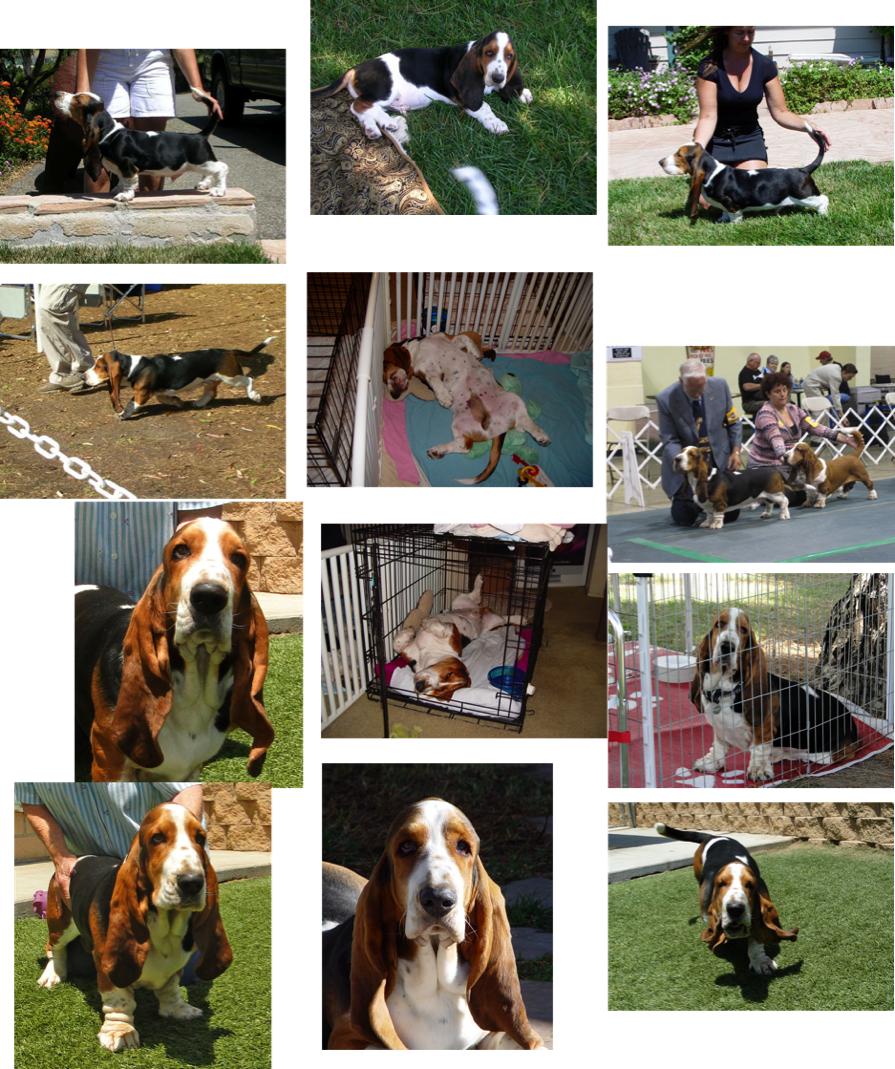 Miller is now retired from the show ring. He may be shown in the future as a veteran at specialty shows and is no longer available as a stud.
This website was created and is maintained by Don Bullock.
He can be reached at basithd@yahoo.com
All material on this website is copyright by Donald W. Bullock
All rights are reserved