Moxie was bred to Ch. Bearcrk-Morningwd SC Potter Too
Part of our co-breeder agreement with Heather was that she would be able to breed Moxie. Any resulting litters would be hers. When Heather bred Moxie she had a litter of nine healthy bassets. Two of them went on to be AKC Champions. Scooby Doo now lives in a wonderful home and after Heather's death we brought Cutie Pie home to live with us. She has now gone to live in a wonderful home too.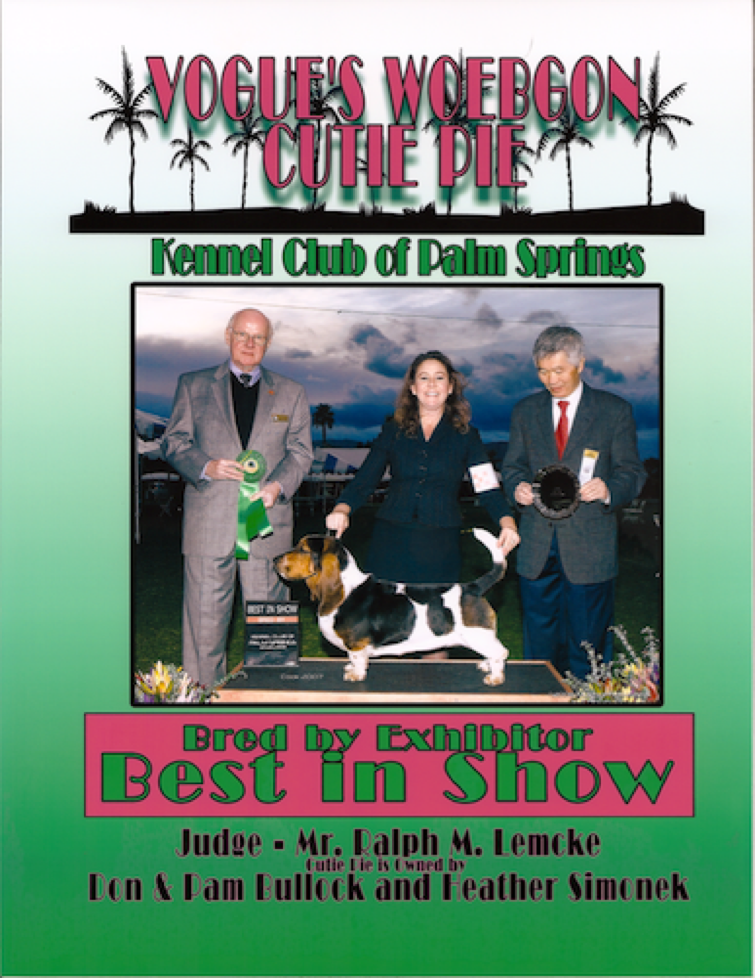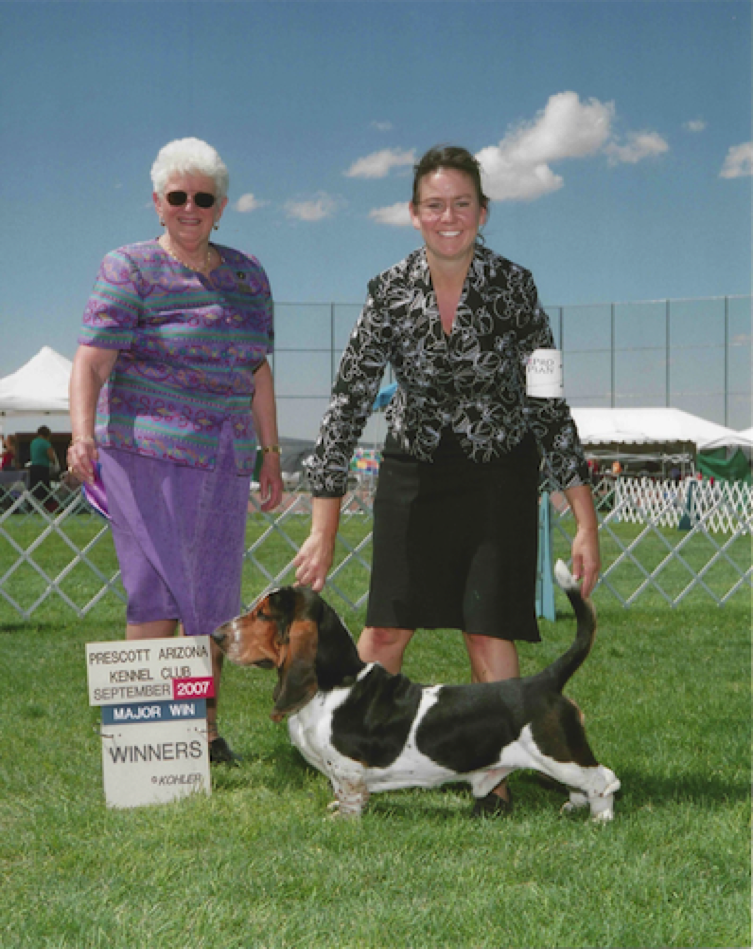 Ch. Vogue's Woebgon Scooby Doo
"Scooby"
This website was created and is maintained by Don Bullock.
He can be reached at basithd@yahoo.com
All material on this website is copyright by Donald W. Bullock
All rights are reserved