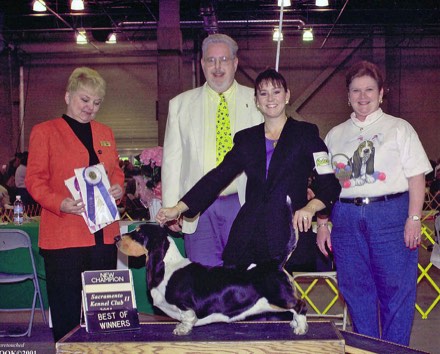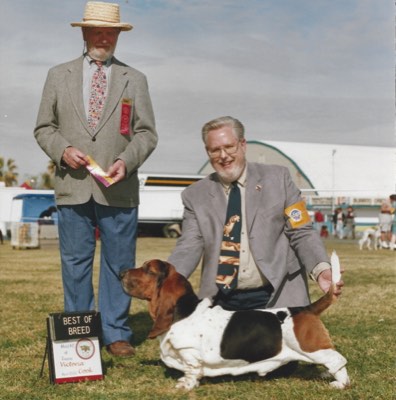 Ch. Vogue's Woebgon
Mountain Dew
Ch. Shoefly's Royal
Moosehead
Produced
Two AKC Champions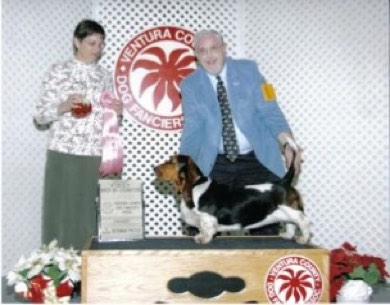 This website was created and is maintained by Don Bullock.
He can be reached at basithd@yahoo.com
All material on this website is copyright by Donald W. Bullock
All rights are reserved
I still have many photos from this litter to sort through. When time permits I'll do that and post the pictures from this litter here.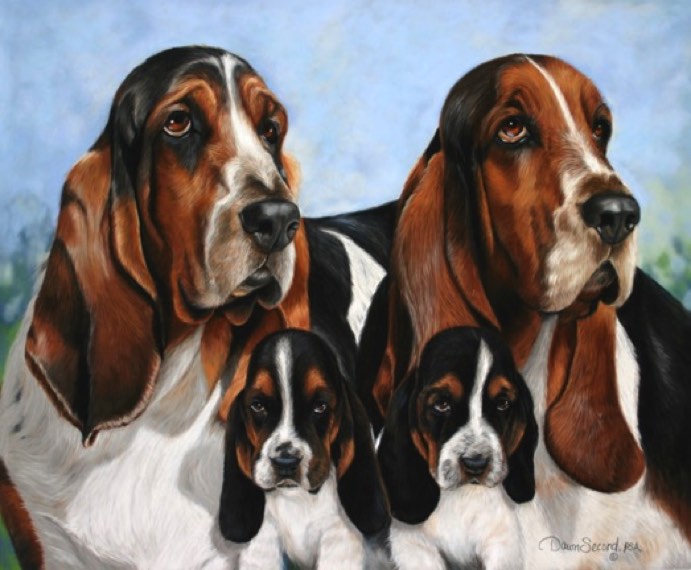 This is a painting we commisoned from Dawn Secord of Moxie and Joy. Moxie as an adult is on the left and Joy is on the right. Their puppy pictures below are reversed. This painting hangs in a place of honor in our front entry. It reminds us of our beginnings in breeding bassets. LINK: Dawn Secord
Out of a litter of five these were the only two that survived.
This is actually Mandy's second litter. Even with using one of the best reproduction veternarians and excellent mentors we lost all five puppies in her first litter. In this second litter only two survived past the first two weeks. Mandy never showed any signs of labor which left everyone guessing about when the puppies were ready. Fortunately with modern reverse progesterone tests this kind of problem has been almost eleminated.
Because Pam and I were such a commedy team trying to take care of the litter our first day we named them Lucy and Ethel. Lucy later became Joy and Ethel became Moxie after we decided to name our Woengon Bassets girls after soft drinks.
We were very fortunate to have Joy and Moxie.